Find a Job
Goodwill Columbus employment and programs promote independence and dignity for people to provide for themselves and their families.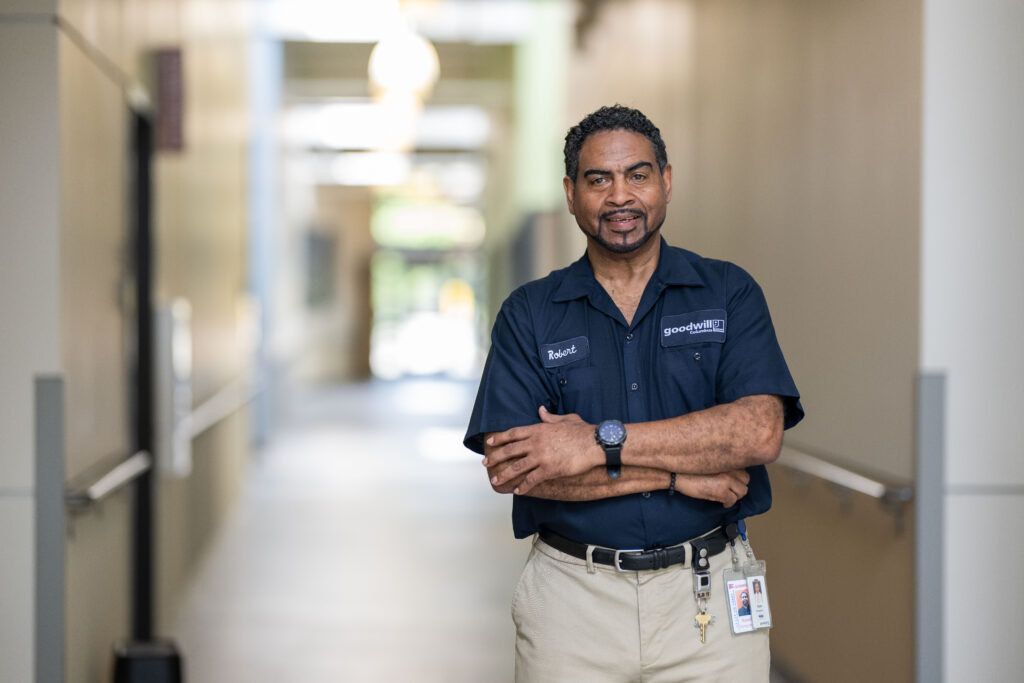 Current Openings
With over 1,100 employees, Goodwill Columbus is proud to be one of the region's largest job providers employing individuals with diverse backgrounds and unlimited potential.
Job Training
Our trainings and certifications are offered free of charge and are focused on preparing individuals for in demand jobs in the healthcare, information technology, hospitality, retail, and business sectors. Goodwill Columbus is committed to a future full of opportunity regardless of age, color, gender identity, justice system involvement, national origin, race, religion, sex, sexual orientation, or veteran or disability status.
Immediate Job Opportunities
Find work today. Browse these immediate job opportunities and apply now.
Direct Support
Professionals/ Healthcare
Provide daily living care, life enrichment activities, and engagement opportunities for 1-3 individuals in their homes and in the community.
Paid training provided.
Custodians
Disinfect, sanitize and maintain cleanliness of building including general office, common areas, entrances, elevators, stairs, and furniture.
Paid training provided.
Unarmed Security
Officers
Maintain a secure environment for clients, visitors and overall property at contracted Goodwill buildings including the State of Ohio and The Ohio State University. Courteous, client-focused individuals required.
Paid training provided.
Ready to Grow Your Skills
Goodwill Columbus is proud to offer free job trainings ranging from basic computer skills to interview prep.