Our Services
Transforming the lives of individuals through pathways to independence and the power of work.
Job Training and Placement
We recognize that some communities have historically been denied access to the opportunities required for economic mobility. Our trainings and certifications are offered free of charge and are focused on preparing individuals for in demand jobs in the healthcare, information technology, hospitality, retail, and business sectors.
Goodwill Columbus is committed to a future full of opportunity regardless of age, color, gender identity, justice system involvement, national origin, race, religion, sex, sexual orientation, or veteran or disability status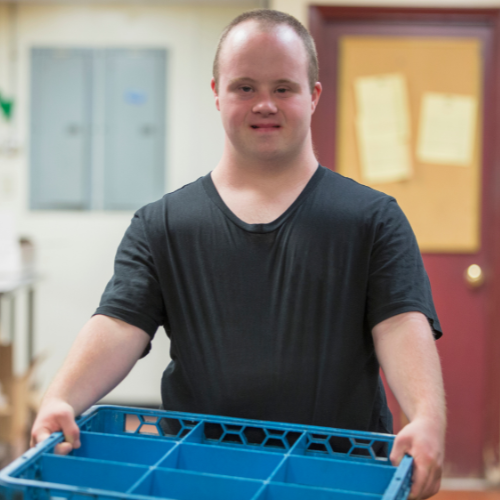 Services for Individuals with Intellectual and Developmental Disabilities (I/DD)
We believe in opportunity for all.
Goodwill Columbus is a proud provider of person-centered, employment-focused services for individuals with intellectual and developmental disabilities (I/DD). 
We offer support from community integration and self-advocacy to work readiness and job opportunities within Goodwill and our trusted partners.
Goodwill Success Stories
Lattie
In partnership with The Harmony Project, Lattie's star power shines bright.
Bruce
At 21 years old, Bruce showed more grit and determination than many of his peers – it paid off.
Ida
Career changes can be tough, but with Goodwill Columbus' digital literacy program Ida did just that.