Our People Services
Through the power of work, we envision a world where all individuals are embraced as valued and dignified members of our community.
Services for Jobseekers
We believe in the power of work.
From 1-on-1 coaching to career certifications to digital literacy, our free job training programs are open to all.
These services are offered to the public at no-cost at various Goodwill Columbus job training centers and are focused on preparing individuals for in-demand jobs in the information technology, healthcare, hospitality, and logistics industries.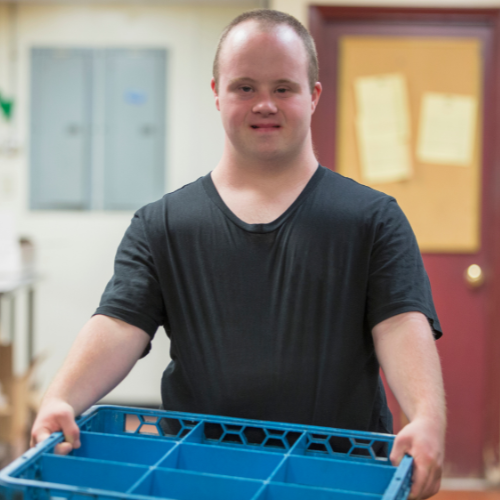 Services for Individuals with Intellectual and Developmental Disabilities (I/DD)
We believe in opportunity for all.
Goodwill Columbus is a proud provider of person-centered, employment-focused services for individuals with intellectual and developmental disabilities (I/DD).
We offer support from community integration and self-advocacy to work readiness and job opportunities within Goodwill and our trusted partners.
Goodwill Success Stories
Destiny
Destiny conquered challenges and secured herself a rewarding career through the A.MP. Program at Goodwill Columbus.
T-Keyah
Through Goodwill Columbus' STNA Job Training, T-Keyah was able to accomplish her dreams.
Fred
Despite the challenges, Fred was able to find success in the IT field through Goodwill Columbus' free job training.