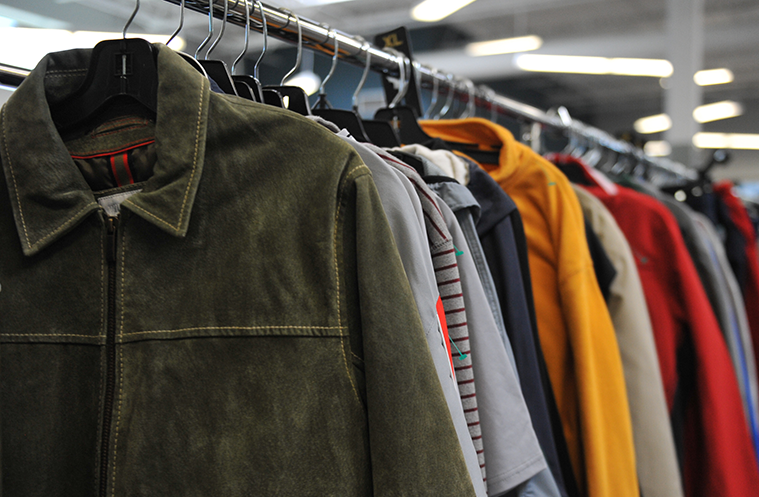 Outlet
Buy donated clothing and goods by the pound.
About Goodwill Columbus Outlet Store
Purchase clothing, shoes, housewares, toys, books, DVDs and CDs by the pound for pennies on the dollar! Some items like furniture individually priced. Merchandise changes throughout the day.
Revenue generated from Outlet Store sales and all Goodwill retail locations fund programs and support hundreds of our community members through day programs, direct care, and job training.
Location
2675 Brice Road, Suite B, Columbus, OH 43232
Hours
Monday – Saturday, 9am – 9pm
Sunday, 10am – 6pm
Pricing
Books: $.59 per pound
Everything else: $1.89 per pound (clothes, home goods, etc)
Some oversized goods such as desks, chairs, bookcases, etc. may be priced per piece. See an outlet employee for more information.