Article Originally Appeared in Axios – Alissa Widman Neese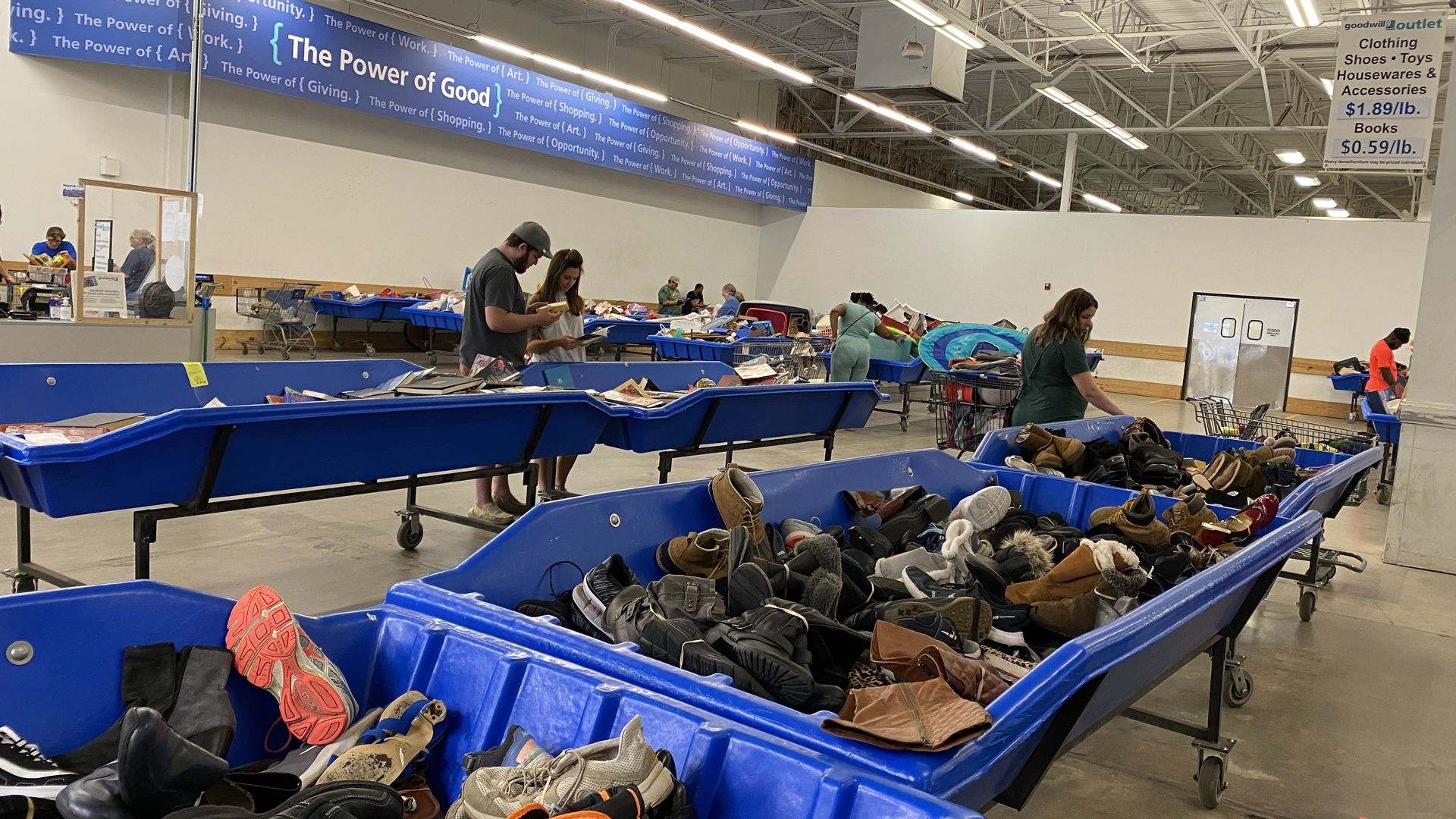 Last month, we reported on your favorite places to thrift shop.
I recently rolled up my sleeves and dug into the bins at Columbus' Goodwill Outlet to see what all the fuss is about.
My take: This takes "thrill of the hunt" to the next level … and I'm addicted.
How it works: Items are unsorted and sold per pound — 59 cents for books and $1.89 for everything else.
Pro tips: Bring gloves to avoid that slimy "I just rooted through piles of used items" feeling on your hands. (Luckily, the items were much cleaner than I expected.)
Go on a weekday. It's less busy.
If you find clothes in your size or something you like, stick to that spot. It may be part of a set.
When employees wheel out a fresh new bin, back off — unless you're looking for an elbow-to-elbow Black Friday-esque brawl. These thrifters are hardcore.
Relics I found, but left: The first cellphone I owned in 2005. A pet rock. Floppy disks. A cassette of "Macho Man" by the Village People.
The one that got away: A Clippers Dime-A-Dog T-shirt that sadly wasn't my size.
What I snagged: Everything in the picture below cost only $12.49.
That includes the gift that keeps on giving: A brand new "Friends" calendar with daily trivia and quotes.
If you go: 2675 Brice Rd., Suite B, Columbus. 9am–9pm daily.